Hello Beauties <3
If you subscribe to Ipsy, each month you will receive a cute Glam Bag filled with a mix of 5 full sized beauty products or deluxe samples all for just $10.
Here is a peek of the September Glam Bag
This NYX eyeshadow trio was made exclusively for Ipsy. Each shadow is 0.035 oz, compliment each other and can be worn together or separately. The colors do not have names but are referred to as color 1, 2 and 3.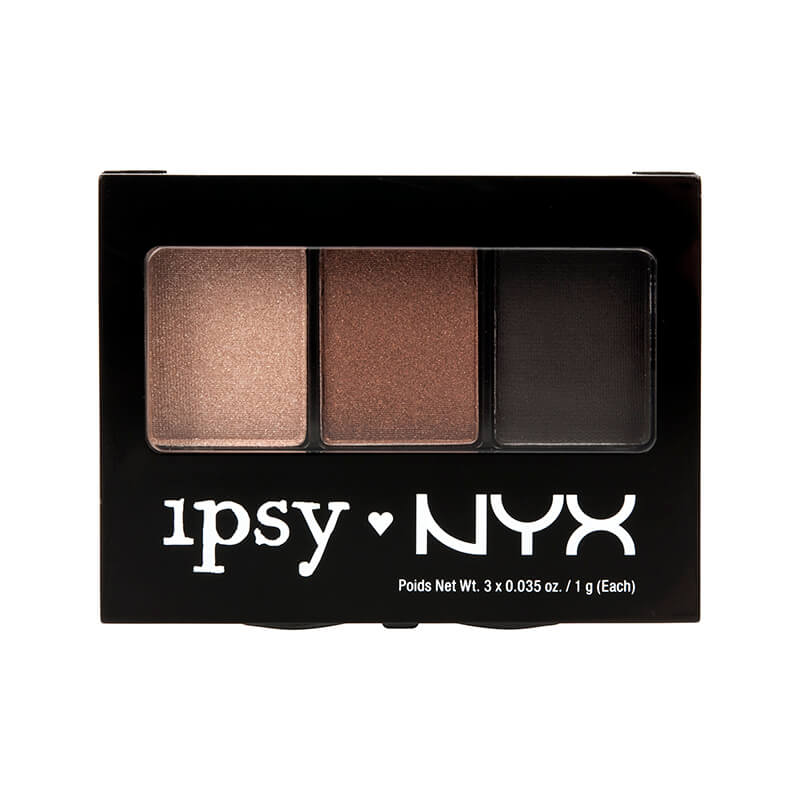 Here are the swatches, Color 1 on top is very light and you may have to build it up to get good color payoff. It will work perfectly in the corner of your eyes or under your brow bone to add a pop of highlight. Color 2 was a nice all over the lid shadow and Color 3 works well for a smokey eye look.
Swatch of the TreStique Matte Lip Crayon in Nantucket Nude
NYX Trio Palette - Full Size 3 x 0.035 oz $6 value
First Aid Beauty Ultra Repair Cream - 1.0 oz $6 value
(On their website they have - 2.0 oz for $12 and 6.0 oz $30)
Octavio Molina Hair Aceite De Argan Oil - 1.0 oz $7 value
Full Size - 4.0 oz $29.50
Elizabeth Mott Queen of the Fill Tinted Brow Gel in Light Medium - Full Size 0.14 oz $20
TreStique Mini Matte Lip Crayon in Nantucket Nude - 0.02 oz $10 value ??
Approximate value of this Glam Bag - $49
Stacey <3